Wease Show Rundown 1-2-14
We're Back
It's the New Year and the whole Wease Show cast is back from the holidays, and our first day back it was a scary ride into work because of the nasty weather out, and all the snow we got overnight. Wease, Pauly, and Marianne talk about driving in the snow, and the how dicey it was. Our buddy Pat the Producer from down at WHAM 1180 got into a small accident his morning, sliding into a sign.
Marianne had never heard of people putting chains on their tires for traction in the snow. Turns out that Colorado has a state law about the use of chains in heavy snow. I'll let a scantily clad hot chick show you how to put chains on...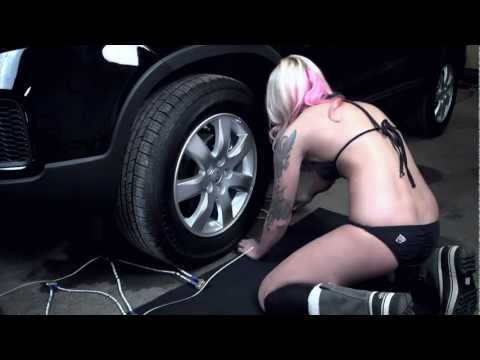 Tools with Sports
Yesterday was the big NHL Hockey game... The Winter Classic... between Toronto and Detroit outside at the college football stadium in front of biggest crowd ever for hockey. Wease doesn't understand how people can sit out there in a blizzard, a million miles from the rink, and watch this game (which Toronto won 3-2 in a shootout).
In this coming weekend's NFL playoffs Tools says the Packers are a lock. Take it to the bank. Tools also loves the Eagles over the Saints in Philly this weekend.
Speaking of the Packers, it was news over the past couple days that QB Aaron Rodgers did a radio interview in which he addressed the rumors about him being gay, which he denied.
Wease and Tools also talk about the salaries on college football coaches, and how the big ones make more than Bills head coach Doug Marrone.
Tales Of Wease's Vacation
It's been awhile since we've been here, and lots of stuff has happened to all of us, but Wease most of all. He starts his vacation stories talking about the travelling, and how for once he won the lottery... no screening at the airport, great seats on the plane, a nice guy they met flying. He felt so lucky he wanted to hit the blackjack table when they landed.
See pictures of Wease's vacation HERE. He might have the best looking family ever.
Wease also talks about the partying people and how nervous he was in the Christmas celebration.
Doug With News
- Woman Attacks Husband With Kitchen Knife
Wease also talks about the great movies he saw over vacation... American Hustle, Wolf Of Wall Street, Saving Mr. Banks, and Grudge Match. He loved all of them, including Grudge Match, which got awful reviews.
Scams And Prank Calls
Wease got one of those scam emails offering him riches and rewards, which leads to a discussion of prank calls, and why people think they're funny. There is even a website called Prankdial where you can prank your friends with the site's help.
New Year's Eve TV
Wease talks about watching Ryan Seacrest on New Year's Eve, and how much he hated it. To him Seacrest comes off as a douche. He wishes he would've watched Anderson Cooper and Kathy Griffin on CNN like Billy did.
Bonus Content... Hot Shots For A Cold Day
Wease The Movie Spoiler
As we've mentioned, Wease saw a bunch of movies including American Hustle, as did Marianne and Billy. Them talking about it leads to a discussion if they are spoiling it for people that haven't seen it. We think we've avoiding giving away anything we shouldn't... at least nothing you can't see in the trailer.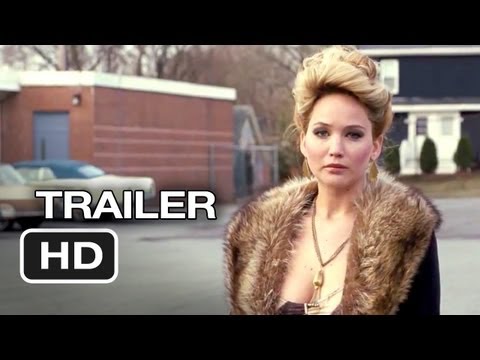 Breaking Up Is Hard To Do
This story of a breakup text, and the texter using a quote from The Dark Knight Rises, leads to us talking about breakups we've had, and also how technology has changed relationships.
Dangerous Stuff
There's a piece in the news about a guy injured on a snowmobile, and we talk about the things we're afraid to do because we see them as dangerous like snowmobiling, skiing, passing semis on the thruway.
We also go back to talking about movies, and wonder why American Hustle is considered a comedy, even being nominated in the comedy category for awards.
Bonus Content... Neil Young's Homage to The Fresh Prince
The Wease Show Question Of The Day... When you get up in the middle of the night to pee do you try and stay asleep?
New Years Resolutions
The top resolutions people make for the New Year revolve around weight, exercise, and eating healthier. We learn that regular gym members hate the beginning of the year because that's when all the newbies show up.
What sexual things should everyone experience before they die? And how does someone who married young rank against those who didn't?
Kiss a girl
Have anal
Have a threesome
Engage in group sex
Have phone sex
Masturbate
Use a vibrator
Use a sex toy on someone else
Be tied up
Tie someone up
Have sex in a public space
Be a voyeur and watch others having sex (live, porn does not count)
Sex in a car
Sex at a drive-in
Mile-high club
Sex with a stranger
One-night stand
Married sex (the best kind, in my opinion)
Sex on a boat
Sex in a body of water
Light spanking
Read erotica
Play strip poker/Monopoly/card game
Sex in the shower
Sex standing up against a wall
Sex with no kissing
Sex in the pitch black
Sex in the broad daylight
Making out with no sex long after you're no longer a virgin
Sex in a tent in the wilderness
Watch porn together
Watch porn alone
Learn to give yourself multiple orgasms
Sex on the beach
Blindfolds
Using ice sexually
Sexual role play
Whipped cream
La Perla lingerie sex
Frederick's of Hollywood lingerie sex
Sex with someone much older
Sex with someone younger (legal!)
Sex in a foreign country, possibly with a foreigner
A quickie in a skirt
A longie in the rain
Sex in the ocean while people swim all around you
Feather ticklers
Sex while "altered" whether by alcohol or something else
Learn to orgasm in less than five minutes from intercourse alone
Silent sex in a full house