Wease Show Rundown 12-2-13
We're Back
The Wease Crew is back from the Thanksgiving break, and Wease mentions seeing a stat that 40% of people have already finished their Christmas shopping.
The big news of the weekend is the death of "Fast and the Furious" star Paul Walker in a fiery car crash this past Saturday. Billy mentions that earlier in the week there was one of those Twitter rumors/hoaxes saying Walker had died in a car crash, and that it wound up coming true just a few days later. Billy did say that he didn't see the rumor until after the fact, so maybe someone "reverse engineered" the rumor, but we're not smart enough to know how.
Bonus Content... Remembering Paul Walker
We also talk a little bit about yesterday's football games in preperation for John Ditullio coming in. This includes the refs completely screwing up the end of last nights game between the Redskins and Giants.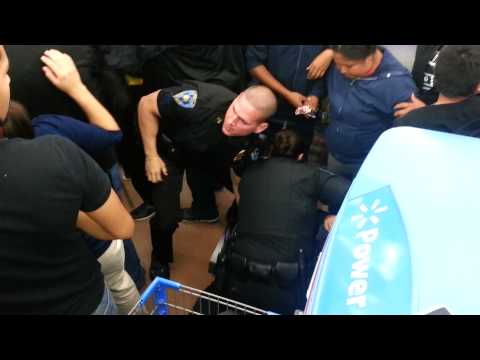 Doug With News
- Closing Arguments In Triple Murder Trial
- Rochester Uses Fireworks To Scare Crows
- Deputy Fire Chief In Hospital After Police Chase
- Amazon's New Mission: Delivery By Drone
- Neighbors Outraged By Violent Week
Marianne's Weekend With Vampire Weekend
Marianne went to see one of her favorite bands, Vampire Weekend, in concert this weekend. She felt old at the concert because it seemed like everyone else there was in high school. She did manage to annoy some other poeple in the crowd with her vigorous dancing.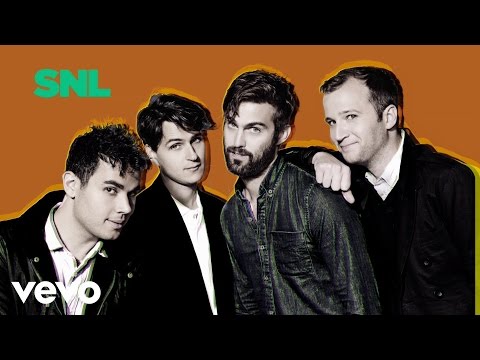 Wease's Thanksgiving Trip
Wease talks about his holiday trip to NYC... from the lousy weather on the trip down (remember last weeks snow storm?), to arguing with Doreen about her driving, to Sammy catching Wease and Doreen banging in their hotel room. Wease is pissed because this ended the fun for the rest of the weekend. Wease doesn't understand why people are grossed out by the thought of their parents having sex.
Check out Wease's Thanksgiving weekend HERE.
Wease also talks about how people on Long Island think they're really in New York City, but Wease says it's really sort of the Greece of New York, and how awful the traffic is. Wease did admit that the mall in Long Island compares favorably to Eastview Mall.
Pauly's Sauce Business
Pauly talks about being serious about starting a sauce business, and his dad is worried about the finances involved, and the money Pauly can lose with his business venture. Wease asks questions about his plans, where he'd sell and store his product, how he would advertise it, should he use Kickstarter, get investors, etc...
Local Police Vs. High School Basketball Players
Three students waiting for a bus to go to a basketball scrimmage in Rochester, N.Y. the day before Thanksgiving were arrested for disorderly conduct.
Raliek Redd, 16, Deaquon Carelock, 16, Wan'tauhjs Weathers, 17, all students at Edison Tech high school, were waiting for a school bus in downtown Rochester Wednesday morning with 13 other students, the Rochester Home Page reported. Their coach had scheduled the bus to take them to the scrimmage.
A Rochester police officer arrived at the scene and told them to disperse. Storeowners on Main Street had allegedly recently complained to officers about teenagers loitering and fighting. The teens tried to explain that they were not loitering, but waiting for a bus. Three of the teens were then arrested and booked.
"We didn't do nothing," said Redd. "We was just trying to go to our scrimmage."
The report mentions no obscene language or other disorderly conduct.
"We was just waiting for our bus and he started arresting us," said Wan'Tauhjs Weathers.
Their coach, Jacob Scott, arrived just as the students were being handcuffed. He asked the officer to let them go, and was in turn threatened himself.
"He goes on to say, 'If you don't disperse, you're going to get booked as well,'" said Scott, who is also a district guidance counselor. "I said, 'Sir, I'm the adult. I'm their varsity basketball coach. How can you book me? What am I doing wrong? Matter of fact, what are these guys doing wrong?'"
Scott said the incident was traumatic for the players who got arrested and the others who witnessed it.
"It's a catastrophe. These young men were doing nothing wrong, nothing wrong. They did exactly what they were supposed to do and still they get arrested," said Scott. "I'm speaking to the officers with dignity...and still and yet they see me get treated like nothing."
Yoga Worries
Later this afternoon all of the Wease Show crew members are going to hot yoga class with Marianne, and Pauly and Billy are worried. Pauly's main concern is bodily functions... class goes 90 minutes, and we're not allowed to leave... what if Pauly has to poop. There's a history there.
We also revisit the death of actor Paul Walker, and how the tragedy captured people's imagination... being the star of "Fast & the Furious" movies, being killed in a car crash, dying young, etc... it brings a comparison to James Dean, who only starred in 3 movies before being killed in a car crash.