Wease Show Rundown 9-18-13
It's Hump Day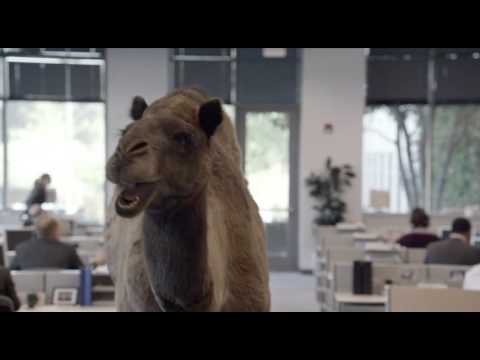 Wease talks about the bet he won regarding the Rochester mayoral race. Friends of his thought that Mayor Tom Richards would still defeat Lovely Warren in the election, so Wease bet some big money. Richards pulled out yesterday, making Wease an early winner.
Why shouldn't Wease go on the show's Facebook page? Because he argues with our fans. Some people posted negative Miley Cyrus comments, and Wease decided to fight back, telling detractors how talented she is... way more so than the band Kiss, with or without makeup.
30 years ago . . . in 1983 - KISS appeared (on MTV) without their trademark make-up for the first time. Everyone got a look at them . . . and begged them to put it back on.
Tools With Sports
The AL wildcard race is tight with the Yanks losing, Cleveland beating KC, and Texas over Tampa. This leads to a discussion of MLB attendance, and how low it is.
Yankees radio announcer John Sterling made the worst homerun call ever... it wasn't a homerun. Check it out HERE.
John the Rain Man doesn't get today's "This Day In History", but doesn't like the stat... says it's not that big a deal... 14 years ago . . . in 1999 - SAMMY SOSA became the first player in Major League Baseball history to hit 60 home runs in a season . . . twice (two years in a row, even).
The Clear Channel kickball team "I Fart Radio", anchored by Brooksie and Pauly, was defeated 11-1 by "Charles In Charge Of Your Balls". Pauly suffered a leg injury, and has had his man card revoked for hurting himself playing kickball.
Wease's "Loser Of The Day"
Wease knows that good people like Lonsberry would be honest, but the rest of us aren't sure what we'd do in this situation...
A homeless man in Boston named Glen James was walking around a parking lot on Saturday when he came across a backpack in front of a TJ Maxx store. And when he opened it up, he found a passport, $2,400 in CASH and $40,000 in traveler's checks.
Now at that point, Glen could have run off with it . . . or just walked into TJ Maxx and pretty much bought EVERYTHING.
But instead, he saw a police car, flagged them down, and TURNED IT IN without taking a dime. About an hour later, the rightful owner called in, and the cops identified him using the passport in the bag.
Glen released a statement yesterday that said, quote, "Even if I were desperate for money, I would not have kept even a penny of the money I found." And he used the opportunity to thank all the people who have given him change over the years.
It's not clear if he's getting a reward. But after the story broke yesterday, someone set up a fundraising page on GoFundMe.com for Glen. And the goal is to raise $50,000 for him.
GTA
A guy in London camped out in front of a store so he could buy the new "Grand Theft Auto" game when it came out yesterday morning. Then while he was walking home . . . someone robbed him, stabbed him, and hit him with a BRICK. He survived, and he's in stable condition. Police are still searching for suspects.
Pauly also bought the game yesterday... he and Brooksie played awhile, and went on random sprees of debauchery in the game, including this strip club visit where Pauly made it rain.
TV Talk
We start playing the "Who Wants To Be A Millionaire" game with Wease, but he gets an early question wrong, so we move on.
Talk turns to the fates of the cast of Seinfeld... Julia Louis Dreyfuss seems the most visible with her shows "The New Adventures Of Old Christine", and "Veep" and the new movie with James Gandolfini. Turns out she's even richer thn Jerry thanks to inheriting 3 billion from her business man father.
Jason Alexander (George) seems to be doing the least, and has bad hair. He should've seen Dr. Quatela.
Ask Wease
How does Wease handle being surprised by the prices at expensive restaurants... is it ok to ask prices if they aren't on the menu? Absolutely ask the prices... Pauly tells the story of the time he ordered a $95 dinner that he didn't know was going to cost that much.
A woman writes concerned that her daughter came home with a black eye, and the mom thinks the girl's boyfriend did it, although the girl won't admit it. What should she do? Wease talks about how difficult it is to communicate with kids, but should have a heart to heart talk with the girl, and tell her that you support her, love her, and want the best for her.
Joan Osborne
Musician Joan Osborne calls in to promote her show at the German House next Friday night. She and Wease reminisce about the times they spent together, how she was first on his show 20 years ago at a McDonalds remore, how Wease didn't originally think her biggest hit was gonna sell, and more. Get tickets HERE.
Here she is in the great documentary "Standing In The Shadows Of Motown"...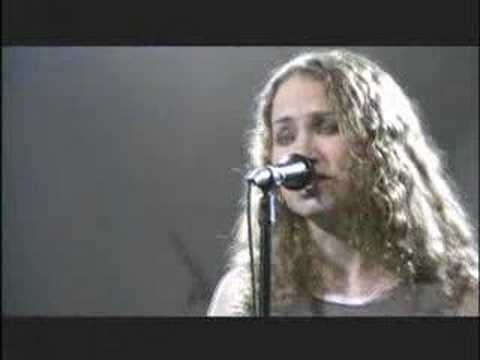 Redneck Revisited
We get a call from a woman that is mad about a story we did on Redneck News a few weeks ago where she says we didn't know the whole story of the guy that walked into someone's house and took a piece of pizza. She says he's also a creep who inappropriately touches girls, and does other bad stuff.
Pump Boys And Dinettes
We're joined in the studio by cast members of Geva's "Pump Boys and Dinettes". The girls talk about life as actresses, the long history of the play, and how women all talk at the same time, and drives Wease crazy. Go HERE for info on the show.
Marc Maron
Comedian Marc Maron is headlining the Fringe Festival this weekend, and joins us on the phone. He talks about his long history in comedy, and tells great stories about the people he's interviewed over the years on his WTF Podcast. A very funny, interesting dude. I highly recommend checking him out. Get ticket info HERE.